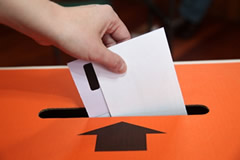 Thank you to everyone who participated in the nominations phase. Award voting is now open! You can register a vote in each category, once per day.
Here are your 2010 TransGuys Community Award Nominees:
Note: Two categories failed to generate more than a single valid nominee and were not included in the voting phase – Best Facebook Presence and Best Community.
Gender Odyssey is a conference for those interested in the thoughtful exploration of gender. Through dialogue, presentations, and the sharing of our skills and expertise, we work to create broader and evolving language, social support, and life pathways that support all gender identities. Aug 5-7, 2011, Seattle, WA, USA. www.genderodyssey.org
Award Voting
Best Blog
This award honors the best blog authored by a trans guy that discusses the FTM experience in one way or another.
Poll Closed
---
Best YouTube Channel
This award will be given to a trans male vlogger or vloggers whose YouTube channel is engaging and has garnered a dedicated following. (Note: That doesn't necessarily mean a high number of subscribers.)
Poll Closed
---
Best Resource Website
This award celebrates the highest quality resource website for transgender men. Criteria include quality and depth of content, and website usability.
Poll Closed
---
Best Action Campaign
This award recognizes the best in FTM online activism.
CheckItOutGuys.ca
A project of the Sherbourne Health Centre of Toronto, this website was developed by and for trans men and our healthcare providers to provide information about why Pap tests are important and how to make the experience of getting one better.
PRIMED: The Back Pocket Guide to Transmen and the Men Who Dig Them (Queertransmen.org)
First of its kind resource providing important sexual health information for trans men and men who have sex with trans men.
The Jim Collins Foundation
An organization that raises money to fund gender-confirming surgeries for those transgender people who need surgery to live a healthy life, but have no ability to pay for it themselves.
Poll Closed
---
Best Business
This award showcases the best FTM-owned or FTM-targeted business that has an active online presence. Criteria include innovation, integrity, and the quality and usability of the nominees' website.
B.Y. Evolution
Online store offering transition products to transgender men at competitive prices.
TuBOQ
Specialized health and lifestyle transition resources, online store and private social network.
Original Plumbing
Print magazine that documents diversity within trans male lifestyles through photographic portraits and essays, personal narratives and interviews.
Poll Closed
---
Musician or Music Group of the Year
This award recognizes excellence by a trans male musician or a music group featuring a trans male member.
Poll Closed
---
Sex Performer of the Year
This award honors the achievements of the year's best trans male sex performer.
Billy Castro
"A top notch mix of golden boy + dirty rotten pervert," Castro performs exclusively for No Fauxxx & Reel Queer Productions.
Buck Angel
Adult filmmaker, bodybuilder, transgender advocate, educator and lecturer.
James Darling
"Your FTM queer porn darling," based in San Francisco.
Poll Closed
---
The Phoenix Award for Outstanding Achievement
This special award recognizes outstanding achievement in any area of FTM advocacy, activism, community or health care, online or offline.
ayden scheim
Queer FTM community organizer, educator and activist in Toronto, Canada.
Amos Mac
Photographer and editor-in-chief of the FTM magazine, Original Plumbing.
Dr. Maxwell Anderson
A LGBQT pioneer, activist for mental and transgender health issues, known to many for his appearance in the film, Southern Comfort.
S. Bear Bergman
Transgender author, poet, playwright, and theater artist.
Poll Closed
Thanks for voting! Tell your friends on Twitter that you voted!
---
For Nominees

Congratulations on your nomination and on your achievements that earned it! Being nominated for a TransGuys Community Award is an opportunity to create buzz for your work, and you're encouraged to campaign for votes. Remember that voting ends on December 10, so it's to your advantage to start promoting your award candidacy right away!
Put a Nominee Logo on Your Web Site: Use this 125×125 badge and link it to this page. (Please don't hot link.)
Issue a Press Release: Download this easy to use template and distribute widely.
Share with Your Network: Tweet about your nomination and encourage your followers to vote for you; send an email invite to vote out to your network; make a special YouTube video, etc.
Update Your Bio: Adding this honor to your professional bio will show potential customers and partners that your work is award-winning.