If you're looking for a unique outdoor experience this summer with opportunities to learn, share and connect with other trans and gender-variant folks, trans summer camp might just fit the bill!
LGBT-inclusive summer camps are enjoyed by many kids, teens and adults in the Unites States and Canada each summer, but retreats for adult trans men are only something of a recent development. Gender Camp East Coast, for all transgender and gender diverse people 18 and over, kicks off 2017's summer camp season in June, followed by CampOUT in July, and then three summer camps in California exclusively for transmasculine folks. Check out the details below!

Gender Camp
Gender Camp is a 6-day communal retreat focused on "the nuanced needs and interests of transgender and gender diverse people in the context of exploring intimacy, personal growth, transparency, radical honesty, equality, compassion, sexual freedom, and the power of community. The programming is designed to support participants in reevaluating assumptions, considering new possibilities, stretching boundaries, and supporting the exploration of new territory within interpersonal relationships at an individual pace. Within the container we create together, we endeavor to move from the conceptual directly to the experiential, fostering a space where new ideas and experiences of what is possible can emerge. It is from this place we can start writing "the next chapters" of personal identity, interpersonal relationships, community solidarity, and activism." Wow!
Gender Camp East Coast will take place in West Virginia. Watch for Gender Camp West coast in 2018.
When: June 9-15, 2017
Where: Near Mount Storm, West Virginia
Cost: N/A. Scholarships available.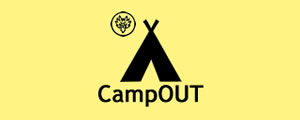 CampOUT
CampOUT is an annual camping event produced by La Garou for masculine gender outlaws and their supporters. Started in 2005, CampOUT is a place for trans and leatherfolk to come together. It has always been open to anyone of any gender/presentation/sex/orientation who supports freedom of sexual expression for all people.
When: July 19-23, 2017
Where: French Lick, Indiana
Cost: $50-150

API TransFusion
API TransFusion is a Asian and Pacific Islander (API) transmasculine retreat in Northern California. Retreat participants will conduct and participate in engaging workshops, and there will be plenty of time for swimming, hiking the nearby trails, and getting to know each other.
When: August 4-6, 2017
Where: Northern California. 2.5 hour drive north of San Francisco and Oakland.
Cost: $250. Partial scholarships available.

Transmission Retreat
Transmission was founded in 2014 to provide heart-centered not-for-profit retreats organized by and for trans men and trans masculine folks. It's a unique event that combines workshops, outdoor activities, mindfulness activities, a pool party, camp sing along, and more in a beautiful, private setting. Attendance for summer gathering is 90 trans men and trans masculine folks all along the spectrum.
When: Sept 1-4, 2017 (Labor Day Weekend)
Where:  Northern California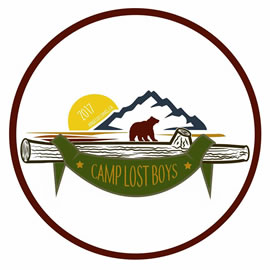 Cost: $350. Half price scholarships available. Registration opens in July and sells out quickly.
Camp Lost Boys
Launched in 2017, Camp Lost Boys is a place where men of trans experience can celebrate masculine identities in a safe, fun, and rugged outdoor setting in Southern California. Billed as "the summer camp experience you never had as a kid," Lost Boys will host up to 100 campers.
When: October 27-29, 2017
Where: Angelus Oaks, California (2.5 hours from LAX Airport)
Cost: $250, scholarships available.
---
Related: Idapalooza – Annual music festival/fund raiser at Idyll Dandy Arts, a Southern, rural community land project and educational space in Tennessee. "The residents and the larger Ida community work to provide a safer space for queer, trans, and gender non-conforming people with varying experiences, identities, and abilities. Visiting Ida offers time and space for play and work projects and for making art and learning rural living skills and maybe most importantly–making connections with each other and the land."
Photos from Transmen Camp #1 2014 hosted by FTM Indonesia
CalComMen Community Camp Weekends – Inclusive community of passionate, caring & heart-centered gay, bi & trans men in California.
Know of other summer camps for adult transmasculine folks happening this year? Please leave a comment below!
Last updated: 05/18/17