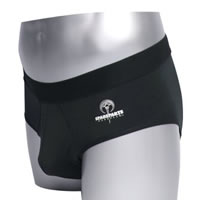 Pete Packing Briefs
by SpareParts
Fits a wide variety of packer brands and sizes; lightweight, breathable material; ideal for use with STP (Stand to Pee) packers. S-3X.
$39 USD.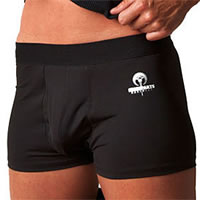 Pete Packer UnderWear Trunks
by SpareParts
Comfortable boxer-brief style of underwear (also available in commando, freestyle, and briefs styles), designed for use with most sizes and brands of soft packs and STP (stand to pee) packers. S-XL.
$39 USD
Also see: Packing Straps & Jock Straps – The Great Packing Harness Roundup