Discussion about transgender people in India usually centers around women, often referred to as hijra, kinnar, and aravanis (in Tamil Nadu). There are numerous support and advocacy organizations throughout India that assist women, but less obvious are the resources that are available to trans men.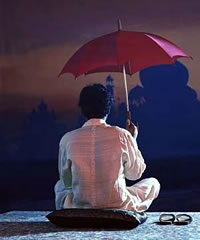 While certainly not exhaustive, this guide to resources for transgender men in India includes information about helplines and support groups, mailing lists, and doctors and surgeons.
Also see: Trans Masculine Identities In India
The term for FTM in Hindi is Sadhin.

1

Special thanks to @questioncurl and @FireboltX for contributing to this article.
Help Lines and Support Groups
Auroville
Sahodari Foundation
A movement, a family, and a team of young transsexual people, volunteers and friends, Sahodari was founded by Kalki Subramaniam, a successful transsexual woman from Pollachi, Tamilnadu. Formally registered the organization in July 2008, Sahodari has been very active in transgender rights advocacy in India. The Foundation's main objectives are:
To promote social, political, and economic equity and campaign for civil and legal rights of Transgender and intersex people.
To work for establishing social, economic, and environmental justice for Transgenders, intersex and gender non-confirming people and to eliminate oppression and exclusion based on such factors as race, ethnicity, gender, class, religion, legal status, sexual orientation, age, and disability.
To prohibit discrimination based on "gender identity or expression" and ensure that the entire range of transgender, intersex and gender non-conforming people are protected.
Web: www.sahodari.org
Bangalore
Sangama
A sexuality minorities human rights organization for individuals oppressed due to their sexual preference, including Female-to-male/male-to-female transsexuals and other transgenders. We aim to help live their lives with self acceptance, self respect and dignity.
Helpline: see website
Web: www.sangama.org
Gujarat
Lakshya Trust
Support group for LGBT communities, AIDS awareness programs for MSM in Baroda, Surat and Rajkot.
Contact: Sylvester Merchant
Email: lakshya121@rediffmail.com
Parma Vadodara
Helpline, support group for lesbians, bisexual, transgender.
Contact: Indira Pathak/Maya Sharma
Email: parma@hotmail.com
Phone: 0265-5535610, Monday to Friday, 10 – 4p
Karnataka
Alternative Law Forum
Bisexual women, lesbians, MSM in general, transgender people.
Email: alforum@vsnl.net
Jagruthi
Sexual health agency for men who have sex with men (MSM) and transgender people.
Contact: Renu Appachu
Email: jagru@vsnl.net, jaagru@yahoo.com
Kerala
Sahayatrika
Provides support for queer women, lesbian, bisexual women and F2M transgender people.
Helpline: 9744955866
Email: sahayatrika@gmail.com
Maharashtra
Transpal Foundation
A volunteer-run, non-profit community support organization for transgender people, providing assistance to anyone troubled by gender dysphoria, plus support for SOFFA's (significant others, families, friends and allies.)
Contact: Kiran
Email: transpals@yahoo.com, transpals@hotmail.com
Mumbai
Bombay Dost
Bi-monthly 'Sunday High' events related to LGBT rights and health issues and other regular events (picnics, outings, etc.)
Contact: Nitin Karani, Vivek Raj Anand, Girish Kumar P
Email: bombaydost2009@gmail.com
Web: bombay-dost.pbworks.com, www.bombaydost.co.in (magazine)
Sampoorna
A Trans network of Indians across the globe. [Trans: Transgender, Transsexual, Intersexual and Gender Variant]. The Group meets monthly in Mumbai. Membership can be requested by writing to: sampoornaindia@yahoo.com. The network also keeps connected through a mailing list (see below.)
New Delhi
NEW! FTM Delhi
New group that meets up in New Delhi every month to discuss the problems and issues facing trans men in India.
www.ftmsexchange.in
Anjuman – Jnu Students' Queer Collective
Anjuman seeks to initiate discussion on queer issues on campus.
Email: anjuman_jnu@yahoo.co.in
Tamil Nadu
Saathii – Chennai
Support/empowerment of all non-heterosexual and transgender people regardless of self-identification; awareness-raising of alternate sexualities and gender issues.
Contact: Dr. L. Ramakrishnan, Country Director (Programs and Research)
Email: saathii@yahoo.com, lramakrishnan@saathii.org
Web: www.saathii.org
Manasu
A helpline for members of the transgender community, their families and the public.
Phone: 044-25990505
Mailing lists
Sampoorna
A Trans network of Indians across the globe. [Trans: Transgender, Transsexual, Intersexual and Gender Variant]. The network keeps connected through a mailing list. The group also meets monthly in Mumbai (see above.)
Web: groups.yahoo.com/group/sampoorna
LGBT-India Yahoo! Mailing List
Web: groups.yahoo.com/group/lgbt-india
Outcome and preferences in female-to-male subjects with gender dysphoria: Experience from Eastern India.
Majumder A, Sanyal D. Indian J Endocrinol Metab. 2016 May-Jun;20(3):308-11.
This is a retrospective study of treatment preferences and outcome in 18 female-to-male (FTM) transgender subjects who presented to the endocrine clinic.
The mean follow-up was 1.6 years and only one subject was lost to follow-up after a single visit. All subjects desiring treatment had regular counseling and medical monitoring. All FTM subjects were cross-dressing. Seventeen (94.4%) FTM subjects were receiving cross-sex hormone therapy, in the form of testosterone only (61.1%) or gonadotropin-releasing hormone (GnRH) agonist in combination with testosterone (11.1%) or medroxyprogesterone acetate (MPA) depot in combination with testosterone (22.2%). FTM subjects preferred testosterone or testosterone plus MPA; very few could afford GnRH therapy. Testosterone esters injection was preferred by most (72.2%) subjects as it was most affordable while 22.2% chose 3 monthly injections of testosterone undecanoate for convenience and better symptomatic improvement, but it was more expensive. None preferred testosterone gels because of cost and availability concerns. About 33.3% of our subjects underwent mastectomy, 38.9% had hysterectomy with bilateral salpingo-oophorectomy, and only one subject underwent phalloplasty. About 16.7% of FTM subjects presented with prior mastectomy depicting a high prevalence of unsupervised or poorly supervised surgeries not following protocol wise approach.
Notwithstanding of advances in Standards of Care in the Western world, there is lack of awareness and acceptance in the FTM subjects, about proper and timely protocol-wise management options leading to suboptimal physical, social, and sexual results.
Doctors and Surgeons
Ahmedabad
Dr. Bilwani
Top Surgery
Gujarat Burns Hospital and Research Centre
www.burnhospital.in/aboutus.htm
Calcutta
Dr. Manoj Khanna
Top Surgery
Web: www.cosmeticsurgery-india.com
Chennai
Dr. Shivaram Bharadwaj
Top Surgery
Web: www.apollohospitals.com/
doctor_profile.php?doc=738
New Delhi
Sitaram Bhartia Institute of Science and Research
Gender clinic with Surgeons, endocrinologists and psychiatrists.
Dr. Kavita Arora  – Therapy
Dr. Kotwal – Top Surgery
Web: www.sitarambhartia.org and gender.dysphoria.googlepages.com/home
Dr. Rajat Gupta
Cosmetic & Plastic Surgeon
Web: www.sushmacosmeticandplasticsurgery.com/grsurgery.html
Top Surgery & Phalloplasty
Dr. Suresh Gupta
Top Surgery
Phone: 91-11-618077
---
Dr. Narendra Kaushik,
Plastic, Reconstructive and Cosmetic Surgeon at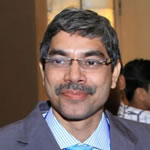 Olmec – The Transgender Surgery Institute
JD Block 2nd Floor 3c, Gate No 2 Ashiyana chowk, Lala Jagat Narayan Marg
New Delhi, Delhi, 110034, IN
Phone: +91 96500 23401
Top Surgery, Metoidioplasty, Hysterectomy, Phalloplasty. 15 years experience. View Phalloplasty photos here.
Web: www.transgendersurgeryworld.com
---
Dr. Manohar Lal Sharma
Top Surgery
Web: www.aestheticsurgeon.org
Dr. S.S. Sethi
Top Surgery
Phone: 011-91-11-5894
Dr. Selja Sen
Top Surgery
Dr. P.K. Talwar
Top Surgery
Phone: 011-91-11-6312
Dr. Sadhna Vohra
Top Surgery
Phone: 011 – 26021324
Gurgaon
Dr. Khazanchi – Medanta Medicity
Top Surgery
Web: www.medanta.org
Hyderabad
Dr. Prapul Chandra
Plastic Surgeon
RFF, ALT and Abdominal Phalloplasty
Madras
Dr. Sudhakar Krishnamurti
Top Surgery
Email: sudhakarkrishnamurti@rediffmail.com
Web: www.sudhakarkrishnamurti.com
Mumbai
Dr. Gurvinder Kalra
Asst. Prof., Department of Psychiatry, Sion Hospital
(Note: "Very enthusiastic about trans work.")
Dr. Dheeraj Kapoor
Endocrinologist
Kokilaben Dhirubhai Ambani Hospital & Medical Research Institute
Web: www.kokilabenhospital.com
Dr. Sanjay Pandey
Urologist
GRS India Foundation For Gender Reassignment & Gender Issues
Top Surgery, Metoidioplasty, Phalloplasty (MLD, ALT)
Web: www.genderreassignmentindia.com
Dr. Neeta Patel
Top Surgery
Phone: (+91) 9867137294 (secretary's cell phone)
Dr. Devendra Save
Psychiatrist, Karuna Hospital, Borivali W
Note: Appointments can be booked in person only.
Dr. Parag Telang
Designer Bodyz
Top Surgery, Hysterectomy, Metoidioplasty and Phalloplasty
1. FTM International
2. Sangama
3. Sanginii India Trust
4. Helpful commentators below – thank you!
Last updated: 07/15/16
Do you have any FTM resources in India to share? Please leave your comments below.