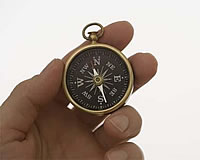 I remember when I was first learning about transition and being surprised at the idea of gay trans men who had previously identified as lesbian. Now, my concepts about gender and sexuality are much more fluid and I chuckle at the naïveté I had. Looking back, I think I just found it astounding that gender and sexuality weren't the immutable foundations I thought they were. I was only just beginning to understand my gender evolution, and the idea of having to manage gender transition plus a shifting sexual orientation seemed hugely challenging. And yet this is what many trans guys experience, a concurrent evolution of gender and sexual orientation.
So, has your sexual orientation shifted since you started identifying as trans?
And, why do you think gender transition is often accompanied by a change in sexual orientation? Please leave your comments below.