Preface: This article assumes that you don't have savings to access, and that you have exhausted credit and financing options, from credit cards to mortgage refinancing, and loans from family or friends.
Whether it's for top surgery, hysterectomy or bottom surgery, lots of trans guys don't have the funds necessary to pay for these medically necessary and often insurance-exempt procedures. If you're planning for surgery with less than full coffers and need some ideas about how you can raise money, this article is for you.
Saving Money, Making Money
Here's what it boils down to: to raise money for surgery you will need to figure out how to reduce how much money goes out and/or bring more money in. There are tons of resources online where you can get ideas about how to save and make money, from cutting living expenses and squirreling away loose change, to organizing benefit parties and selling artwork. In lieu of repetition, here are a few extra tips to help fill up the piggy bank:
Rely on a combination of strategies to amp up your fundraising!
Cut surgery expenses by going with a lesser known surgeon, traveling abroad for surgery, scouring the web for seat sales, etc.
Sell stuff you don't need. Have FTM gear to sell? List it on LiveJournal's FTMGarageSale. 
Surgeon Financing
Many FTM surgeons partner with CareCredit, a medical financing company. CareCredit works kind of like a credit card, and carries steep interest rates in the area of 30%. However, partner surgeons can set their own interest rates with CareCredit, so if you apply for CareCredit through a partner surgeon you'll usually pay interest rates that are slashed by as much as half. CareCredit isn't for everyone though. You need a good credit score to be eligible and must keep your account up to date or pay hefty fees.
Beyond CareCredit and similar medical financing companies, surgeon financing and payment plans for SRS are extremely rare. At the time of this writing, I'm not aware of any surgeons who offer private financing.

Health Insurance
United States
American health insurance companies are beginning to cover gender reassignment surgery with increasing frequency, and the number of big companies and universities adopting trans-inclusive health care plans is growing. If you have insurance, be sure to review your policy carefully–you may discover that your surgery is covered! If you're denied, you can appeal. Recently, both Aetna and Anthem of Colorado reversed decisions on transgender surgery coverage.
Insurance appeal resources:
Australia
For information about insurance coverage in Australia, see FTM Australia:
Surgery Grants
NEW! My Transition Funding is a non-profit that makes grants to low-income transgender people to fund the cost of gender-confirmation surgeries. Accepts applicants from the U.S., EU, Australia and more!
A few organizations in the United States offer grants to a limited number of applicants.
Crowdfunding For Surgery Money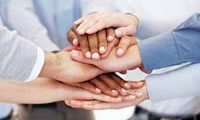 Ah, crowdfunding and the new economy of giving—it's not everyone's cup of tea! While supporting each other is a positive thing there's a rising sense of entitlement evidenced by the surplus of crowdfunded surgery campaigns put up with little thought beyond "give me money." To execute an effective crowdfunding campaign you have to be willing to ask people for help and this is a skill that not everyone has. If you're planning to raise surgery money with crowdfunding, here are some best practices to plug into.
Planning Your Campaign
Write an honest letter to your would-be funders about why you need the funds. Ask for what you need and not more.
Keep in mind that running and publicizing a crowdfunding campaign can be quite time consuming. Delay your campaign if you're overworked, burned out, etc.
Have realistic expectations: more than half of Kickstarter campaigns fail to make their goal. Assume that only 1% of your contacts will contribute.
The currency of crowdfunding is relationships, so get your target audience right. If all your friends are broke and also saving for surgery, you'll need to re-think your plans.
Make a great video promoting your campaign and put it on your donation page. Be creative, entertaining and honest. Solicit an emotional response.
If you're offering rewards / backer levels, structure them carefully and budget the cost of fulfillment. While the average donation amount will probably be under $50, use your creativity to create attractive "upper end" rewards as well.
Study successful campaigns and try to reverse-engineer their path to success.
Examples of successful crowdfunded surgery campaigns:
Crowdfunding Services
Before you pick a crowdfunding service, consider: do you really need one? These services take a commission on the funds raised (see table below.) Many people have had good success using a self-hosted donation page (hosted on their websites or on WordPress.com/Blogspot/etc.) with a form integrated with PayPal or WePay, where fees hover around 3%.
| | |
| --- | --- |
| Service | Fees |
| DonationTo | 4% + PayPal or Wepay fees (typically 2.9% plus $.30 per transaction). 0% Paid accounts also available. |
| Fundly | 4.9% + 3% credit card processing fee |
| FundRazr | 5% + PayPal fees (typically 2.9% plus $.30 per transaction) |
| GiveForward* | 5% and 2.9% plus $.30 per transaction) |
| GoFundMe | 5% + 3% |
| GoGetFunding | 4% +  2.9% credit card processing fee |
| Indiegogo | 5% |
| RocketHub | 8% – 12% |
| You Caring | $0 + PayPal or Wepay fees (typically 2.9% plus $.30 per transaction) |
*GiveForward is specific to medical fundraising.
CAUTION
If you receive social assistance, food stamps, Medicaid, school grants etc., money you raise for surgery can negatively affect your benefits. Crowdfunding can also affect your tax return. Consult a tax advisor for further information.
Publicizing Your Campaign
Don't spam Facebook, Twitter and other social networks. Be selective about where you post, and customize your message to the audience you're trying to reach. You wouldn't just walk into a party and approach every person with a request for money, so why do the equivalent online?
Social networks are NOISY and it can be hard to get a message heard. In addition to sharing the link to your fundraiser on social networks, you'll need to do some one-to-one communications. Even then, reaction from your contacts could be slow and you'll probably need to hit them up a few times.
Add a link to your fundraising page in the FTM Surgery Forums and it will be shared on Twitter.
Update your campaign regularly, and don't forget to THANK your funders! Be grateful!
Paying It Forward: Some guys who crowdfunded their surgery money went on to crowdfund for others. How cool is that? See Point5cc and Save Charlie Bracelets.
More Surgery Fundraising Resources:
Good luck with your fundraising!
Have a surgery fundraising tip? Add it in the comments below!
Last updated: 07/13/17