Aveed is the U.S. equivalent to the long-acting testosterone formulation known in other parts of the world as Nebido, and it was recently approved by the FDA. Aveed is being touted as having "major advantages" over T. cypionate and T.enanthate, including fewer injections (about every 2 to 3 months), less fluctuation in testosterone levels, and possibly less risk of erythrocytosis.
The US Food and Drug Administration (FDA) has approved testosterone undecanoate injectable (Aveed, Endo Pharmaceuticals), for the treatment of men with hypogonadism, but with a boxed warning and very strong prescribing restrictions.

Aveed is a long-acting depot formulation of testosterone in castor oil and benzyl benzoate. It offers a novel dosing schedule, with a single 3-mL (750 mg) intramuscular injection given once at initiation of therapy, at 4 weeks, and then every 10 weeks thereafter.

The approval follows 3 previous rejections of Aveed by the FDA for safety and risk/benefit concerns and comes just a month after the FDA announced that it is investigating cardiovascular safety data for all testosterone preparations.

The FDA is requiring that Aveed's label contain a boxed warning regarding the risks of serious pulmonary-oil microembolism (POME) and anaphylaxis and is making the product available only through a restricted distribution scheme known as a risk evaluation and mitigation strategy (REMS) to ensure that it is used only in men for whom the benefits outweigh the risks.

REMS Revised; Aveed Advantages Over Other Products

The REMS requires that patients must be observed for 30 minutes following injection to rule out serious POME or anaphylaxis, that healthcare settings and providers be specially certified in order to prescribe and dispense Aveed, and that they must have on-site equipment and trained personnel to manage such emergencies.
Aveed Drug Description
Aveed (testosterone undecanoate) injection contains testosterone undecanoate (17ß-undecanoyloxy-4-androsten-3-one) which is an ester of the androgen, testosterone. Testosterone is formed by cleavage of the ester side chain of testosterone undecanoate.

Aveed is a clear, yellowish, sterile oily solution containing testosterone undecanoate, a testosterone ester, for intramuscular injection. Each single use vial contains 3 mL of 250 mg/mL testosterone undecanoate solution in a mixture of 1500 mg of benzyl benzoate and 885 mg of refined castor oil. See the Aveed monograph.
Aveed is considered "specialty medication" which means:
It is very expensive. A typical fill can cost $882 or more for 1 vial (3ml) of Aveed 750mg/3ml.
Patients in need of this drug will usually find most of the cost paid by an insurance company, government or non profit organization.
Most retail pharmacies will not stock this medication.
Aveed is the same product known as Nebido which is available in more than 50 countries across Europe, Asia Pacific and Latin America.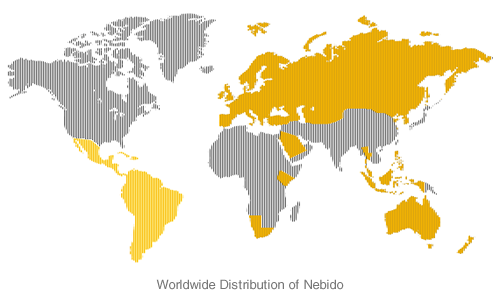 Nebido was licensed by BayerSchering Pharma AG to Indevus Pharmaceuticals, a majority interest in which Endo acquired earlier this year.
Endo Pharmaceuticals is a unit of Endo International; the company renamed itself from Endo Health Solutions February 28 after completing its approximately $2.7 billion cash-and-stock acquisition of Canadian-based Paladin Labs. In addition to Aveed, Endo also markets Delatestryl (T. enanthate) and Fortesta testosterone gel.
Official Endo News Release – DUBLIN, March 6, 2014 – U.S. FDA Approves AVEED™ (Testosterone Undecanoate) Injectable Testosterone Replacement Therapy For Men Living With Hypogonadism, Or Low-T
FDA Approval History for Aveed
There are no long-acting testosterone formulations available in Canada, though testosterone undecanoate is available in Canada in an oral formulation known as Andriol.
Journal Articles
Effects of intramuscular testosterone undecanoate on body composition and bone mineral density in female-to-male transsexuals.
Mueller A, Haeberle L, Zollver H, Claassen T, Kronawitter D, Oppelt PG, Cupisti S, Beckmann MW, Dittrich R.
J Sex Med. 2010 Sep;7(9):3190-8. doi: 10.1111/j.1743-6109.2010.01912.x.
Long-Acting Intramuscular Testosterone Undecanoate for Treatment of Female-to-Male Transgender Individuals
Jens W. Jacobeit MD, Louis J. Gooren MD and Heinrich M. Schulte MD.
Article first published online: 17 JUL 2007. DOI: 10.1111/j.1743-6109.2007.00556.x
Will YOU be looking into Aveed? Leave your comments below!