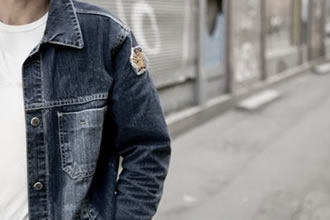 Let's face it: transition ain't cheap. Documentation change fees, binders, packers, blood work, testosterone, surgery… it can add up fast! Often overlooked are the costs of overhauling your wardrobe. This is especially true for guys on testosterone: fat redistribution and muscle and/or weight gain require sizing up. Thrift shops and having some skill with a needle and thread will get you far in terms of expense, but the shopping experience can be intimidating for some guys. Enter: the trans clothing swap.
Tumblr's community-driven design has made it the platform of choice for a number of trans clothing swap services that have launched over the past few years. Tumblogs like The Tumblr Transgender Clothing Exchange (est. 2012, NY, US) and The Transgender Friendly Clothing Swap are hubs for trans people to sell/give away and buy/receive clothes with other trans people. (Trans Clothes Swap also has versions in Germany and the UK.) Transtrading and transclothingexchange are a couple of other services hoping to connect like-minded trans shoppers (but seem to have low activity.) Firststep-starterkits and enbyexchange are similar services still getting started. Reddit's transtrade is another active online trans clothing exchange.
NEW! Trans Exchange is a clothing swap and donation program for members of the transgender, non binary, and gender fluid communities. Based in Michigan, Trans Exchange's inventory comes from new or gently used donations—pre-transition clothing donated by fellow trans brothers and sisters. 100% of sales go towards a Trans Aid Fund.
Offline, trans clothing exchanges have been popping up as regular events in the U.S. and Canada:
If you're looking for a similar service in your area, check with local community and campus LGBT groups. If they don't have a trans clothing swap, consider volunteering to help make it happen!
Do you know of other trans clothing exchanges? Leave your comment below!
Last updated: 03/10/16