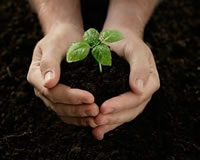 This 2009 research paper covers basic herbal and nutritional support for transgender and gendervariant folks on the transmasculine spectrum. Historically, transpeoples' access to health care is limited for multiple reasons and information regarding the long term side effects of hormone therapy is miniscule, so it is profound to be able to support the health and well being of transgender folks with herbs and nutrition, which tends to be more accessible and affordable.
OUTLINE:
Overview: definitions & medical treatment
Holistic support for Surgery
Endocrinology Basics
Hormone Replacement Therapy: herbs for support (male spectrum)
Emotional/Spiritual Support
Resources & bibliography
Read the complete research paper here from the Ohlone Herbal Center in Berkeley, California.
Also see: Chinese Herbs for Transgender Men
Any views expressed in this article are the views of the authors and are not necessarily the views of TransGuys.com's publisher or contributors. See full Disclaimer.