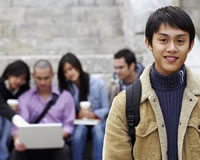 It's been about 3 years since I started identifying as transgender, and I recently noticed a trend in the acceptance I've received from my cis gender friends:
Women seem more hesitant and awkward about my transition, and still cling to incorrect pronouns;
Men have been more outwardly accepting, and this has been expressed by some rather humorous (and sometimes alcohol-inspired) displays of brotherly affection.
It's as if the women are hesitant to "let me go" while the men are happy to have me "in the club." If asked about this pre-transition, I probably wouldn't have expected this outcome.

What about you? Have you noticed any difference between cis gender men and women regarding their acceptance of your transition? If yes, why do you think this is the case? Please leave your comments below.

Note: While this question is aimed at trans guys, comments from trans women are welcome.